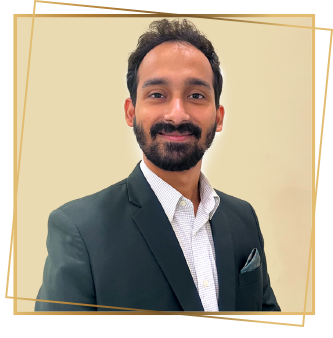 After completing my bachelor's degree in Commerce 10 years ago, I started my professional journey with HRSG, the largest holistic services and business solutions firm in Pakistan providing services both domestically and internationally. During my 6-year tenure, I went up the ladder, and ultimately led the Finance and Tax department of a 20 Billion turnover and managing over 40,000 employees.
In addition to this, my professional achievements have been recognized through several awards I have received over the years including the Shield of Honour, a distinction given for outperforming my targets for 3 years consecutively. My efforts aided HRSG become the globally acknowledged entity it is today as it began GCC operations and launched an internally developed ERP.
My other qualifications include:
• Affiliate Chartered Accountant, The Institute of Chartered Accountants of Pakistan
• Associate Forensic Accountant, The Institute of Forensic Accountants of Pakistan
• Certified Internal Control Auditor, The Institute of Internal Controls of USA and Canada
• Certified Financial Consultant, The Institute of Financial Consultants of USA
Now I continue my professional journey as part of the Founding Team of Trifit Limited, heading the Finance function with a clear aim to build the first international level fitness chain in Pakistan, as well as revolutionize the entire health and fitness industry.